Cloth Diapering on a Budget | #clothdiapers #houston
A couple of years ago, two friends and I were approached to do a segment on a Live Well Network Deals Episode about how easy and cheap it can be to use cloth diapers!
Are you looking for more information about cloth diapers?  Are you on the fence but want to see real, local moms using them?
In this video, you'll see Houston area doula Lourdes Resendez, Cotton Cheeks cloth diaper maker Maria Hill, and I (founder of Houston Cloth Diapers) were interviewed by ABC13 about how easy and cheap it can be to use cloth diapers.
(You will be taken to the Live Well Network when you click on this image to view the video.)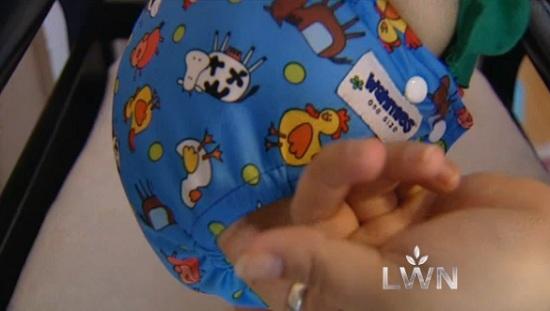 Please be mindful as you watch that I misquoted the following:
The total cost of disposable diapering system a baby can run you $1500 for one year for one baby. $1,500 to disposable diaper one baby, as opposed to $45-50-100 dollars to diaper 2 or 3 babies from birth to potty training.
It was actually supposed to be $1500 for two years for one baby, but there was so much information to cover, I think I just ran all my info together!
Still, if you think about it, that's still a lot of money saved!
(After taping, I realized that one of my nursing bra clasps was undone the whole time!!  I wonder if anyone noticed!)